Qualified, Professional Service
Treat Your Dog To Gallipots Grooming
Gallipots Dog Grooming in South Cave near Brough at our Pet Health Store, East Yorkshire, is here to indulge your dog with a friendly, experienced, and professional service using the highest quality natural products.
Wonderful staff, very accommodation. Took my 16 year old border collie for a much needed spruce up and maintenance trim, she's very frail, visually and hearing impaired, and as a result very nervous on arrival. They soon won her round and as I collected her she's sparkling white, fluffy and wagging away. Speaks volumes that she was very well cared for and she smells beautiful. Thank you so much to all of the staff.
Absolutely fantastic place! The teamwere so brilliant with Tiggy for her pre-groom, very knowledgeable and a really helpful process in getting her used to the groomers from a young age. The report sent through was so detailed and thorough! Really lovely to see a company that cares for my dog as much as i do. She came out all waggy tailed and can't wait to go back.
It was my 5 month's old Puppy's first visit and they were very good with her. She explained everything that they were going to do and they introduced her to all the equipment to make her feel comfortable for when she next goes for her first mini groom which i have booked. She seemed very happy and fussy when she came out.
Had my dog in today for a pre Christmas pamper, lovely clean shop with very pleasant staff, very helpful and informative about animal nutrition, definitely re booking for another session with them, poppy loved the experience also.
Accommodating, friendly staff who put the animals needs first. My dogs not the easiest to groom when it come to the hairdryer and they were so good with him. He has never looked or smelt so good.
Absolutely fantastic groom for our dog. She's nearly 12 and likes an easy life. She came out like a puppy, looking beautiful and happy.
Thank you for such a wonderful cut and she smells fab too! Will definitely be popping in to buy the sampoo xx
Teddy had her first professional groom today and looks and smells gorgeous - thank you!
For over 20 years, we made sure we provided the very best dog grooming service at one of the country's leading pet care resorts. We have the experience and knowledge that your dog needs to have a happy, stress-free, and enjoyable time visiting for their regular dog grooming appointments. As with people, each dog is different, with their own personalities, temperaments, and needs, and by choosing us, you'll be choosing individual attention and time for your dog. Your pup's haircut is never rushed, and we'll always try our very best to achieve the style you request!
See all our positive recommendations and five star reviews on Facebook and Google 
Naturally Better
You'll also be happy to know we're a natural pet groomer, only choosing the best natural dog grooming products for your dog. It's one of the defining core values of Gallipots that we do what we can for the health and wellbeing of dogs, our family, our community, and our planet.
Gallipots Dog Grooming in South Cave is located in easy reach of North Cave, Brough, North Ferriby, Swanland, Market Weighton, and beyond.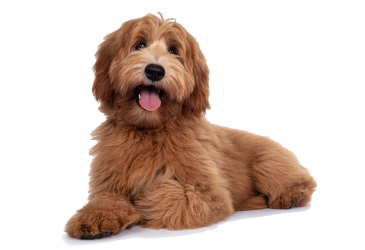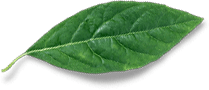 Sign Up for news on Gallipots Dog Grooming near Brough and get access to online booking, the ability to check appointment availability, create a personal profile for your dog where you can see all past and future appointments and special offers.